Focusing on more sustainable and long-term relationships with artists as well as slowed down curatorial approaches, since 2020 transmediale has built on its established residency programme.
For over ten years, the Vilém Flusser Residency in collaboration with the Vilém Flusser Archive at the University of the Arts (UdK) offers a two-moths residency at UdK Berlin and transmediale studio. The call for applications is published in autumn, the residency takes places in the following year between May and July. The Open Call for the 2023 residency is open now until the end of November.
Vilém Flusser Residency for Artistic Research 2023
Open Call
Deadline for Submission: 30 Nov
transmediale Residents 2022
In collaboration with a variety of partner institutions, the residency programmes of 2022 are centered around the question of how scale impacts the technological conditions we are living in. The residents have the opportunity to further develop and work on their projects at transmediale studio. It's the first time, transmediale is hosting residents on-site.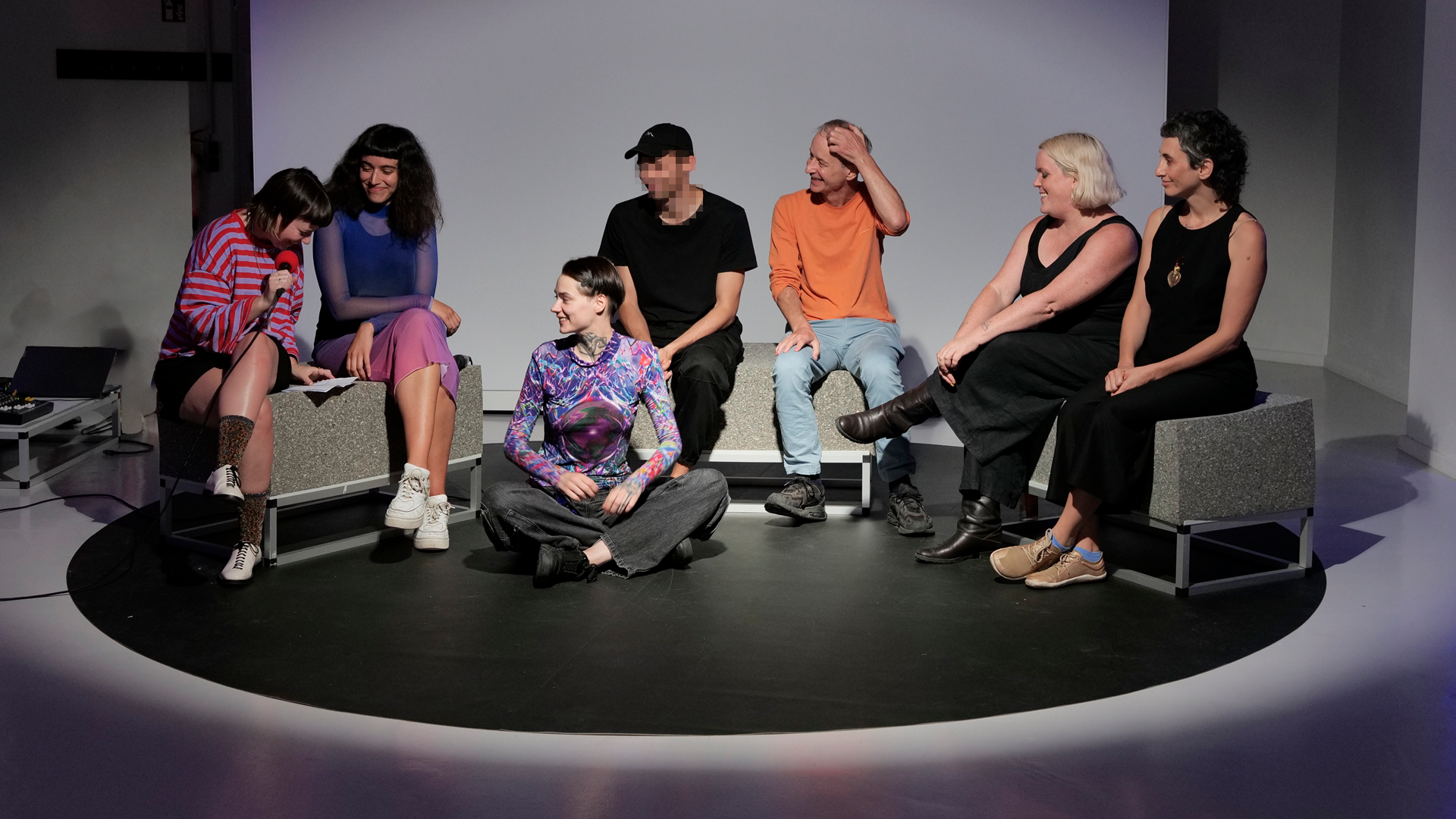 Residency in collaboration with Weltoffenes Berlin
Funded by the Berlin senate, the fellowship programme Weltoffenes Berlin gives Berlin cultural actors and initiatives the opportunity for a funded residency programme for cultural workers and professionals of the art and media sectors who have left or need to leave their countries of residence due to critical political situations.
Residency in collaboration with Pro Helvetia
The Residency in collaboration with Pro Helvetia offers four positions to artists from Switzerland and Eastern European countries. The programme takes place over two months, one part remotely and the second part on-site at transmediale studio.
The projects were selected by jury members Lukáš Likavčan, Svitlana Matviyenko, Tobias Brenk, and Nora O Murchú. Read the jury statement
transmediale Residency in collaboration with Chile
The residency in collaboration with Chile – the Ministry of the Cultures, Arts and Heritage of Chile and DIRAC - Division for Cultures, Arts, Heritage and Public Diplomacy Division of the Ministry of Foreign Affairs of Chile – offers two artists a two-month residency in Berlin.
The residents were selected by jury members Camila Marambio, Lorena Juan, and Nora O Murchú. Read the jury statement