Welcome to the press section of transmediale. You can contact us,
subscribe
to our press mailing list, and find all press materials.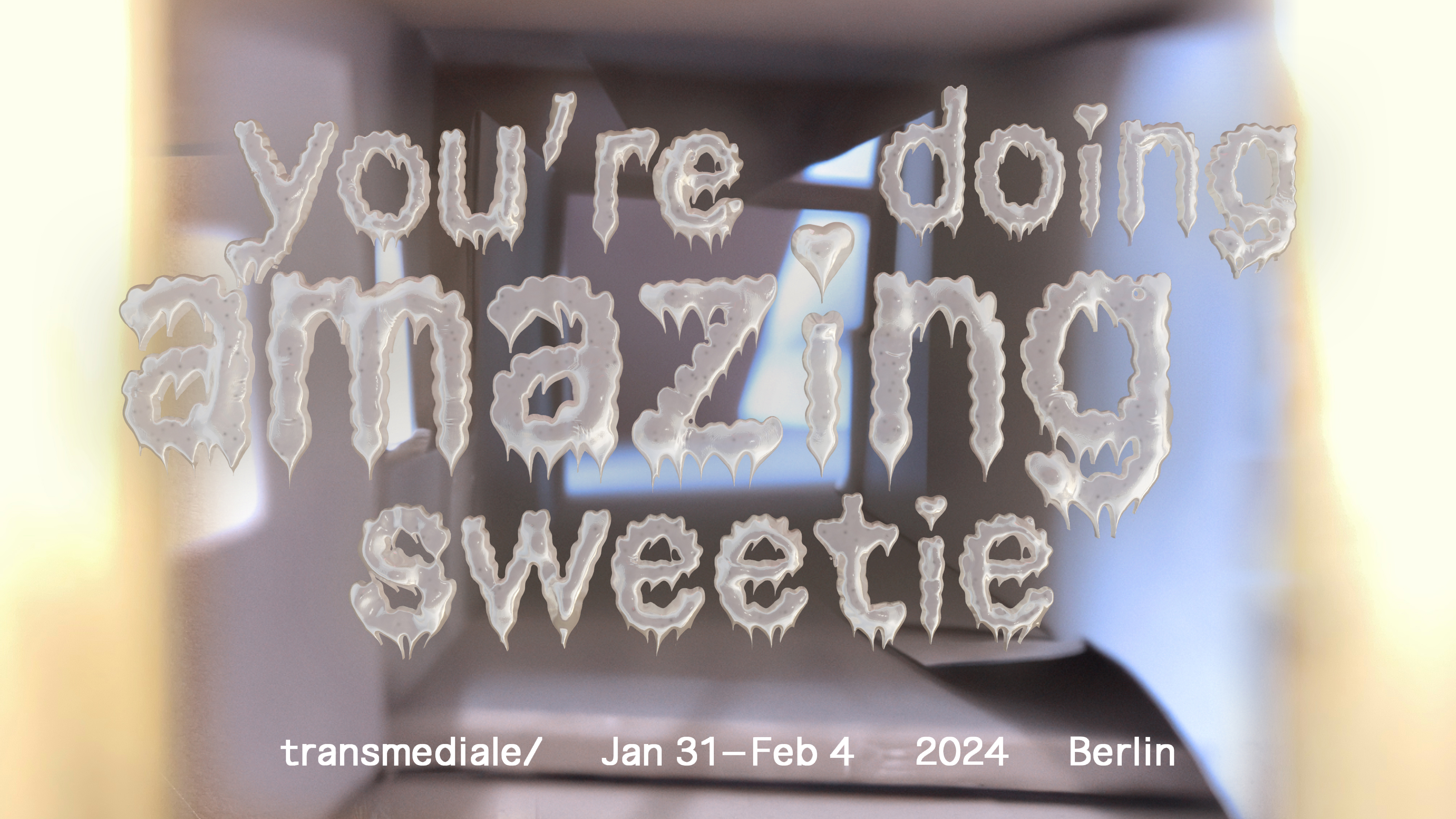 Exploring the horror of content, the 37th edition of transmediale – you're doing amazing sweetie – questions how logics of content production determine and frustrate our relations to technology. The festival takes place from January 31 to February 4, 2024 at silent green Kulturquartier, Akademie der Künste, and Haus der Kulturen der Welt. The festival's main exhibition will be on view over two months at Kunstraum Kreuzberg/Bethanien.
Press Images 2024
tm24.zip
The images are free use <3
ARTPRESS – Ute Weingarten
Romana Weissbacher
weissbacher.artpress[at]uteweingarten.de
Danziger Straße 2, 10345 Berlin
+49 (0)30 48496350
Download our logo in PNG, PDF and SVG formats
Press Materials transmediale 2023

First Programme Overview and Participants
transmediale 2023
09.12.2022
Save the Date – transmediale 2023
Announcing the 36th edition of transmediale's annual festival
06.10.2022