is a Amsterdam based sound and performance artist, and research fellow at DAS THIRD. Her practice is grounded in the affordances of live-sound performance, perception, movement, and dance, holding embodied, decolonial, and techno-feminist approaches to time and knowledge production. Her current research explores the radiophonic format as a performative space, linking listening, sonic archives, bodies, and vibrations to diasporic global south experiences.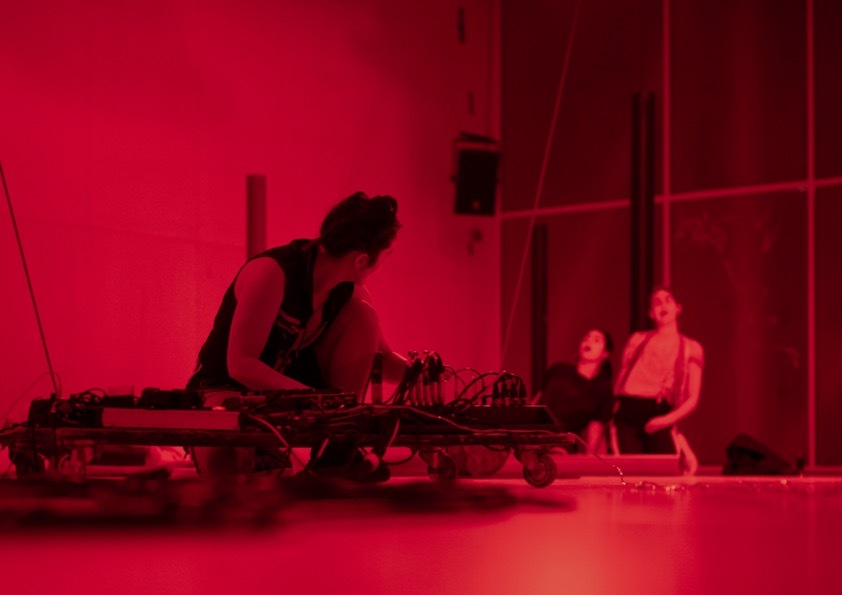 Paula Montecinos Oliva is a resident in the transmediale 2023 Residency Programme in collaboration with the Ministry of the Cultures, Arts and Heritage of Chile and DIRAC - Division for Cultures, Arts, Heritage and Public Diplomacy Division of the Ministry of Foreign Affairs of Chile.
Paula Montecinos Oliva will develop a new performance and an online radio station featuring contributions from sound artists from Chile and Latin America. Thought of as a platform for decolonial feminism and South American epistemologies, Sonic Fabulative Feminism questions what forms of global solidarity can emerge from practices of vocality, somatics, field recordings, sampling, electronics, and conversations.