Nadia J. Armstrong works with performance, 3D composition, AI & expanded video installation. Her practice is concerned with the commodification of human emotions & our relationship to the machines we create. Armstrong's video experiences chronicle nodes of digital history, questioning the agency of our cyber identities & highlighting the socio-political contestation of social space. She treats machine learning processes, data accumulation methods & computational systems as creative & cultural material with which to explore the conditions of our existence.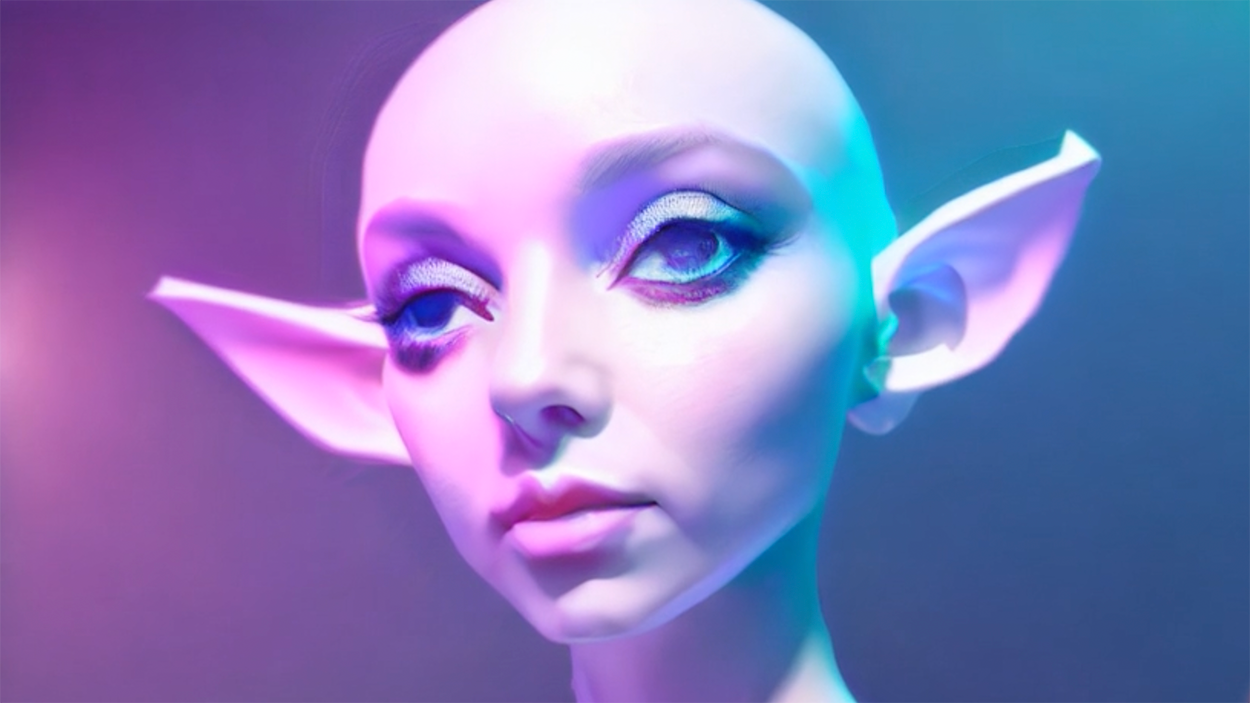 Nadia J. Armstrong is a resident in the Beta x transmediale 2023 Residency Programme.
During her residency Armstrong will be continuing her project RENDER ME TENDER, an audiovisual experience that invites the public to consider the neo-primacy of the chat forum in our present understanding of communication. Rooted in cyborg feminist practices and eco-social concerns the project attempts to unbury the liveness and physical immediacy of the socio-political, and the oratory origins of the word "forum." Through aesthetic signifiers, scripted conversations, and public interaction, automated AI characters will emerge on screens to engage spectators in rhetoric around the mutations of social interaction that the socio-technical history of the forum presents to us.