Across video, painting, sculpture, and textiles, Bassam Issa Al-Sabah's work aims to convey visions of war, resistance, and exile. His artwork projects political meaning on to Arabic-dubbed anime cartoons, broadcast across the Middle East since the 1980s. Concerned with how memories of the past are continually revised to meet the present, the reworked animations make space for historical trauma and queer possibility to intersect.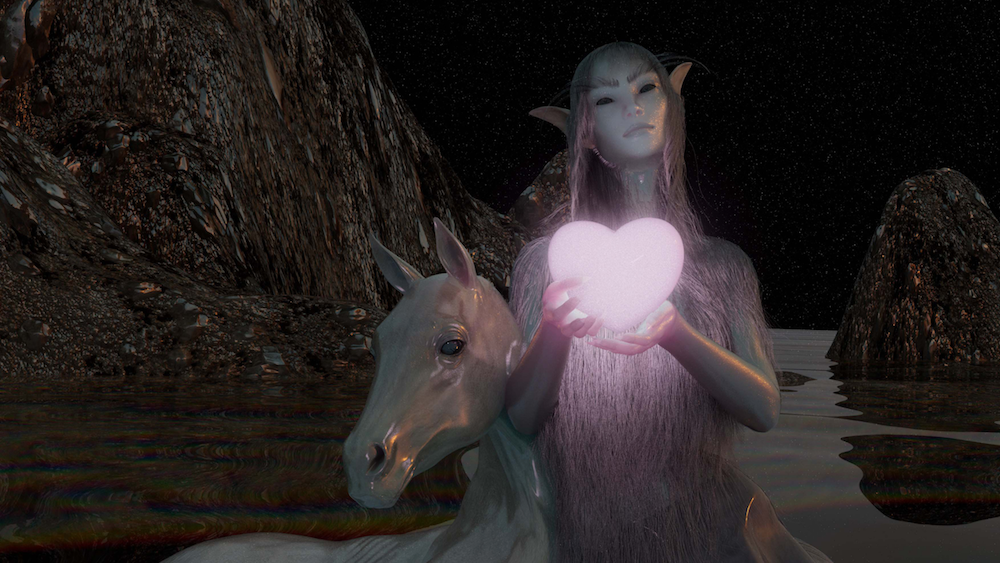 Bassam Issa Al-Sabah is a resident as part of the Beta x transmediale Residency programme.
During their residency, Bassam Issa Al-Sabah will develop Uncensored Lilac – a new AI animated film. A story about revenge and desire, Uncensored Lilac questions the ways in which climate change affects and alters social and environmental relations. The film follows a group of goddesses, who may or may not be aliens, and their assembly of familiars, pets, servants, and technologies. Set in a dreamlike hallucinatory landscape that mutates between ornate embellishments and its original form, the landscape and the assembly have been invaded and altered by a toxic species, making them nurturing but venomous.