Alice Bucknell is a US artist and writer. With a background in anthropology and architecture, she works through a research-based process, using game engines and speculative fiction strategies to explore interconnections of architecture and ecology, magic and data, and non-human and machine intelligence. In 2021, she established New Mystics, a collaborative platform exploring the intersection of magic and technology that features texts co-written with the Language AI GPT-3.
Alice Bucknell has been named the Vilém Flusser resident for 2023.
Vilém-Flusser-Resident-2023
Alice Bucknell will further develop her project The Alluvials – an open-world video game exploring the politics of drought and water scarcity. Set in a near-future alternate Los Angeles, The Alluvials explores an alien watery world through the perspective of various animal characters. Situated around the once concreted LA River, the game's protagonists reside in a series of interconnected worlds of desertified towns, dried up lakes, and the headquarters of a private water company. Raising questions about the shifting stakes of water in these worlds, The Alluvials draws from Jack Halberstam's theory of 'unworlding' and Flusser's concept of device to dismantle an anthropocentric worldview of water scarcity and drought.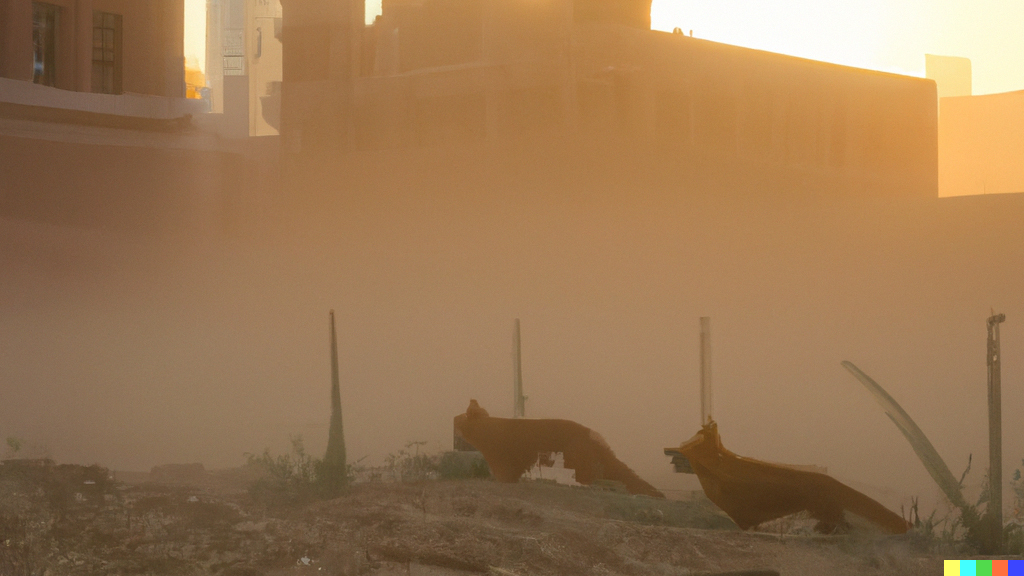 Questioning what relations to water matter in a time of ecological collapse, The Alluvials contends with Flusser's ideas of nature-culture dualism that emerges from his analysis of natural cultural phenomena, such as rain, in his collection of essays Natural:Mind (2013).
"There is, between nature and culture (between rain and room), an ethically neutral but potentially dangerous region, a programming region exempt of values. The region of the non-political establishment (of the technicians of field irrigation). (...) [T]here will always be less natural rain and always more programmed rain, and always fewer rooms from which any type of rain may be contemplated. If it carries on in this manner, the result will be this: we will all be exposed to programmed torrential rains without interruption, but we will proclaim to the four winds (...) that we are being irrigated." (Vilém Flusser, Rain).
During her residency Bucknell will investigate contemporary and historical data (flooding years, pollution index, mineral contents, etc.) from various bodies of water including the concretised LA River and the swampland that Berlin was built upon to construct a swampscape ecosystem that stretches beneath a tangle of intersecting highways. Her project was selected by jury members Anita Jóri, Ranjodh Singh Dhaliwal, and Nora O Murchú.
The residency programme is a cooperation between transmediale festival and the Vilém Flusser Archive at Berlin University of the Arts (UdK).