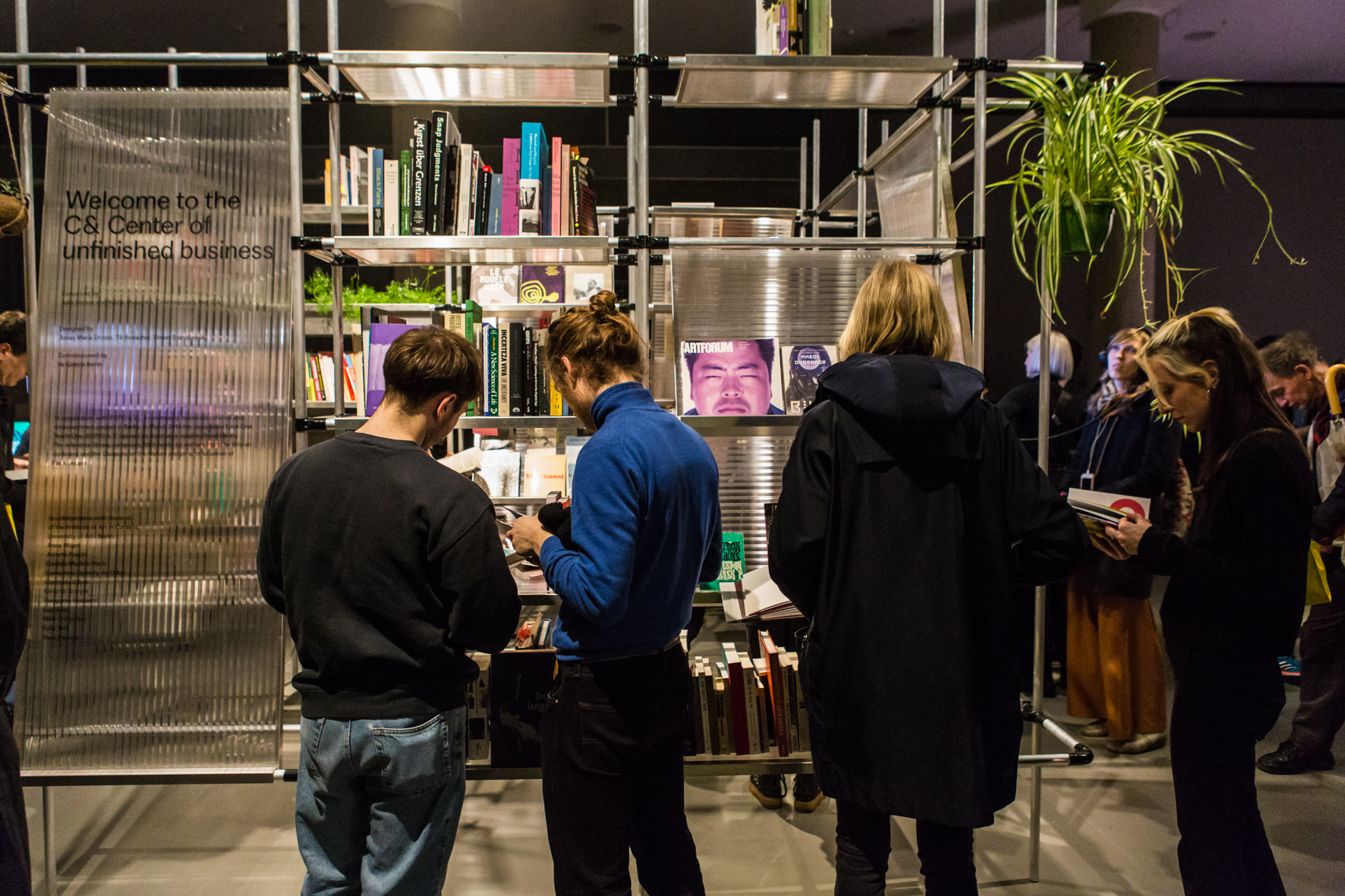 We are looking for committed and motivated volunteers to help us run transmediale 2023! You will receive a free Festival Pass in return for your help. Furthermore, you will get an insight into the organisation of an international festival in the heart of Berlin.
Join us for transmediale 2023 as it returns to Akademie der Künste, Hanseatenweg for a festival programme accompanied by a citywide exhibition taking place within the networks and infrastructures of Berlin. a model, a map, a fiction explores the impact of living in the aftermath of the post-digital and how technological scale sets conditions for relations, feelings, democratic processes, and infrastructures. Find out more about transmediale 2023
Applicants must be willing to do a minimum of 12 hours of work before and/or during the festival days (1–5 Feb) and ideally be able to attend a preparatory meeting before the programme begins. Volunteering activities will include exhibition supervision and production as well as event support. Shifts will span over the whole day on a rotating basis.
Some but not all of our festival venues are accessible for wheelchair users and people with limited mobility. Please indicate your special needs in the dedicated area of the form so we can take them into account while planning your schedule.
We look forward to meeting you!