Fantasia Malware Presents a Live-Gaming Performance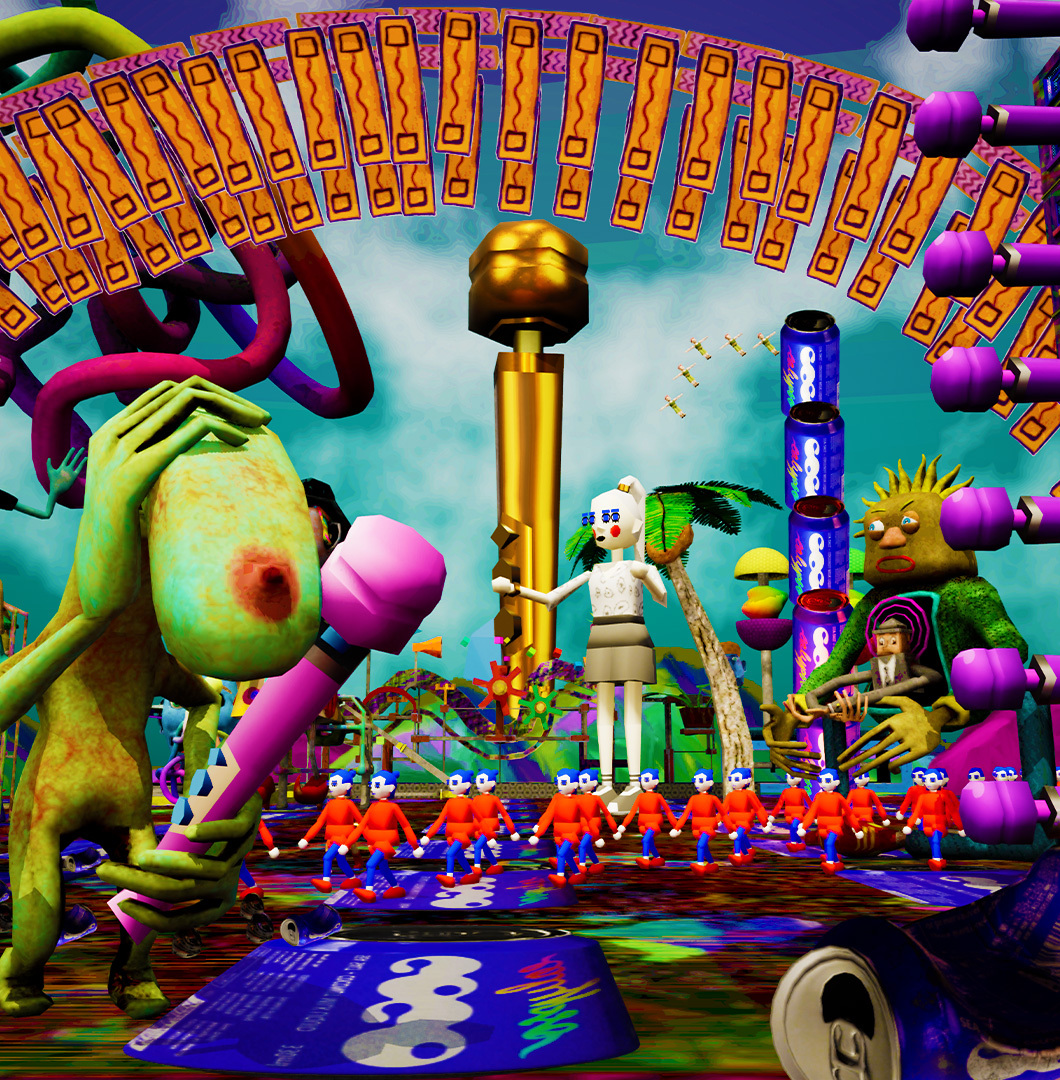 Fantasia Malware is a collective and label that makes fantastical, magical, corrupt, chaotic software. The second event of their four-part series Fantasia Malware Presents is taking place at transmediale studio and will feature Jira Duguid (Fantasia Malware) and Jeremy Couillard.
The artists will play live versions of their nonlinear virtual open worlds Mirror Mall (Duguid) and Escape from Lavender Corporate Island (Couillard) while moving around a multi-screen immersive installation contemplating sex toys, depressed robots and being no one at all. Following the two performances will be a Hard Ambient DJ set from lloydfears & PBL.FYI (unrar.me) with visuals of a simulation cityscape that is a merging of the two open worlds.
August, 4 | 19:00
transmediale studio
Free admission